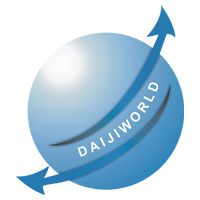 VFS Global Receives PMM Level 5 Certification
By IANSlife
New Delhi, June 5 (IANSlife): VFS Global has completed the highest level of KPMG's People Maturity Model (PMM) assessment, Level 5 (Innovative), making it the first visa services firm to do so.
KPMG conducted a rigorous assessment and awarded the certification. PMM certification demonstrates the organization's commitment to continually improving personnel process maturity and practices in alignment with the organization's business objectives.
KPMG's PMM incorporates several elements that cover the most recent trends in HR system process maturity and practices, with a focus on enterprise-level improvements. In 2019, VFS Global received the People Capability Maturity Model (PCMM) Level 5 assessment.
VFS Global achieved Capability Maturity Model Integration (CMMI) Service Excellence Level 3 in 2018, demonstrating the organization's focus on quality of work.
PMM Level 5 certification attests to VFS Global's well-established set of human capital management practices, which ensures that we attract, develop, motivate, organize and retain the required talent while guiding and helping them establish a culture of excellence.
The newly obtained PMM certification reinforces the organization's commitment to sustainability, which is supported by a strong workforce and extensive network. VFS Global employs over 8,000 people in over 140 countries through its visa application centers and offices. VFS Global employs 116 nationalities globally, providing the benefit of a wide range of perspectives. We also maintained our gender balance at VFS Global, with a female to male ratio of 58:42 at the end of 2021.
The Company is always committed to engaging, developing and improving its workforce policies, practices and capabilities consistent with its performance and business objectives.
Nirbhik Goel, Director of Human Resources, VFS Global, said, "Our people are the organization's greatest strength, and to receive Carnegie Mellon CMMI PCMM 5 certification in 2019, closely followed by KPMG PMM Level 5 certification this year, is an additional encouragement. to continue to improve and strengthen our workforce around the world, keeping our people and our practices at the center of all our business initiatives. We thank KPMG for their support and guidance throughout this process and commend our employees for the hard work they do every day, which translates into our unwavering success as a company."