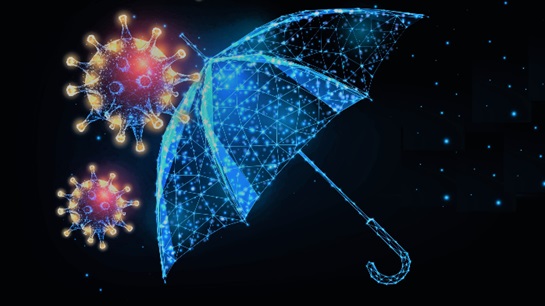 Nippon Life withstands the COVID-19 pandemic
The operating performance of Nippon Life Insurance Company (Nissay) has been consistent and resilient amid the COVID-19 pandemic, AM Best notes.
For the year ended March 31, 2021 (fiscal 2020), Nissay's core operating profit was flat at 690 billion yen ($6.1 billion). Although the company's annualized premiums on new business declined due to sales restrictions in the first half of fiscal 2020, its annualized premiums on new business have been recovering since the second half of fiscal 2020. AM Best expects the company's new sales performance to continue to recover and the company's stable in-force volume to continue to sustainably support its core operating income.
Confirmed ratings
AM Best has affirmed Nissay's financial strength rating (FSR) of A+ (Superior) and the issuer's long-term credit rating (Long-term ICR) of "aa-" (Superior). At the same time, AM Best confirmed the FSR of A- (Excellent) and the long-term ICR of "a-" (Excellent) of Nippon Life Insurance Company of America (NLB) (West Des Moines, Iowa, USA) . The outlook for these credit ratings is stable.
Balance sheet strength
Nissay's ratings reflect the strength of its balance sheet, which AM Best rates as the strongest, as well as its strong operational performance, favorable business profile and appropriate enterprise risk management (ERM).
Nissay's valuation primarily reflects its highest risk-adjusted capitalization as measured by Best's capital adequacy ratio (BCAR). This assessment is also supported by the company's low financial leverage. Although the company is exposed to moderate equity risk due to its equity investment portfolio, its large available capital and good access to debt markets as a well-known life insurance company in Japan and abroad should allow it to absorb this risk, says AM Best.
Profile
Nissay is one of the leading life insurance companies in Japan, with an 18% market share by revenue. The company's sales representative base remains strong and it is working to further diversify its distribution channels to achieve revenue growth and strengthen profitability in its home market.
The company continues to have modest geographic diversification, with its relatively small operations in other Asia-Pacific countries and the United States.
The stable outlook reflects AM Best's expectation that Nissay will maintain its overall balance sheet valuation, supported by its highest risk-adjusted capitalization, as measured by BCAR. Management's ongoing strategic initiatives and a diversified product portfolio should also support stable operating performance over the medium term.