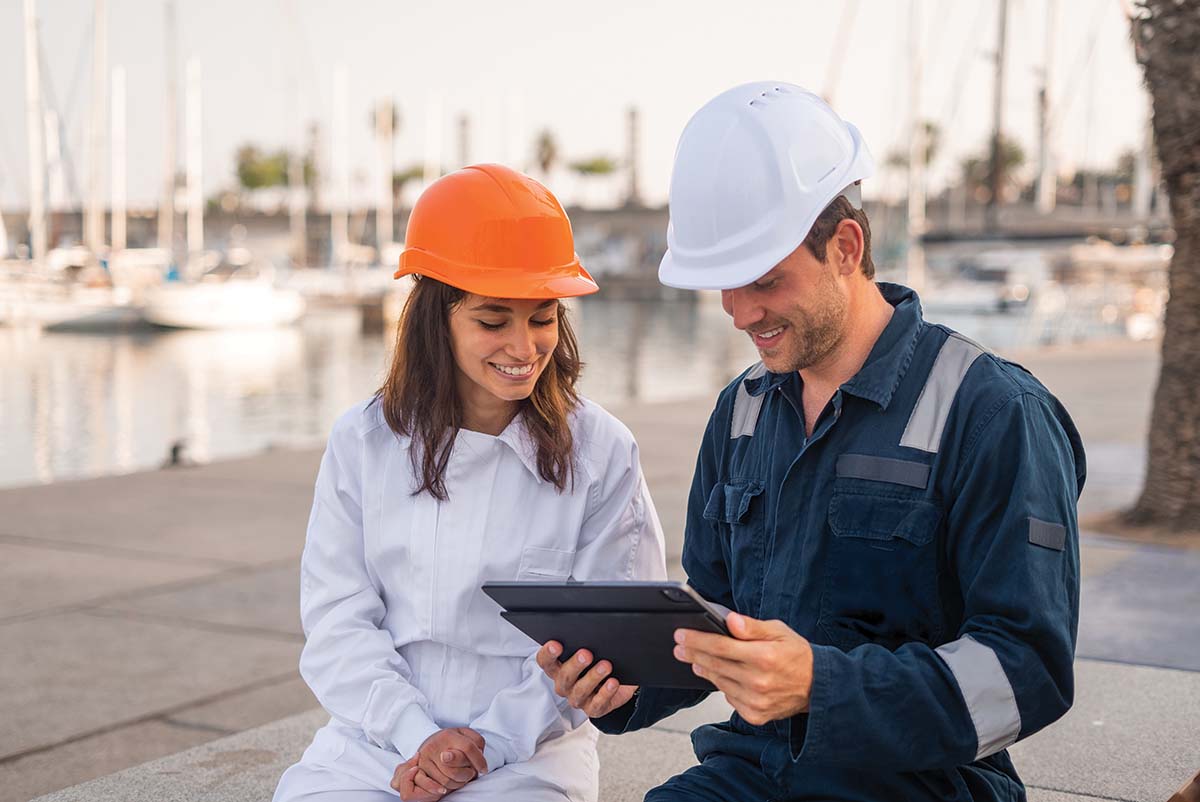 Marina Valuation Explained | Marina dock age
The term cap rate or capitalization rate is used whenever the topic of marina sales comes up. In short, the cap rate is the rate of return a buyer can expect when purchasing a marina and is what is used in the revenue cap approach to determine the value of a marina. By calculation, a cap rate is found by dividing the net operating income (NOI) or earnings before interest, taxes, depreciation and amortization (EBITDA) by the purchase price. The goal for a seller is to have this rate as low as possible to achieve the highest sale. There are several factors to consider and steps to take to achieve this goal.
The intention of obtaining a marina appraisal is to have an expert look at the operations and physical condition of a facility and to determine what changes can be made to ensure the seller gets the best price on a sale. George Ash, National Director of Simply marinas, said that to do it effectively, you have to plan ahead. "If you can think two or three years ahead and seek advice, I recommend it. We will examine your marina through a site assessment and financial review to identify what you can do to make it more marketable. We'll tell you how to best position your marina for the highest possible sale value," Ash said.
Let P&L reports be the guide
A marina's revenues are shown in its income statements, which are used as a template for what the business does, and for a marina consultant to identify what can and should be corrected both by terms of facilities and accounting.
Sellers should list major capital improvements made in the last three to five years. Expenses related to these improvements, such as adding a fueling dock or rehabilitating docks, can often be justified as an addition to the net operating income (NOI) of the marina. Similarly, non-recurring maintenance items, such as dredging, can be pro-rated or annualized.
Sign up for the Marina Dock Age newsletter.Our newsletter delivers the latest news straight to your inbox, including breaking news, our exclusive content covering the marina and shipyard industry, new products and much more.
In some cases, there is little distinction between business and personal expenses. Without clearly showing income and expenses, income statements won't shed light on the business, often leaving it looking less profitable than it actually is. It is recommended to keep an eye on the owner's benefits by showing the appropriate invoices and supporting documents.
Put all income and expenses on the books, keeping them tight and transparent. "We advise sellers on how a buyer and their lender will review income and tax statements and how best to package and prepare this information so that it is more salable. We will help identify potential add-ons such as owner benefits and one-time expenses that may be justified to adjust EBITDA," Ash said.
Another caveat that Ash pointed out is that tax returns should reflect full payroll expenses. If the owners are also the managers involved in day-to-day business operations, but do not receive a paycheck through payroll, the company's payroll expenses will appear low on the P&L report.
Savvy buyers will inevitably reduce the net income of the marina from what the owner-managers should have received. Conversely, if the owners pay themselves too much, the marina will appear less profitable. Salary expenditures reported in P&L reports should match the actual labor hours required to operate the marina. Recording all labor costs also reminds buyers of the number of people they may need to hire. Ash said many buyers are keeping existing staff in place, especially in the current labor shortage, but if the owners were the managers, a buyer will have critical roles to fill.
The value of complete slips
Since marinas are not simply storage businesses, but rather offer a host of other profit centers, a buyer will want to explore and assign value to each profit center on their own. Boat storage revenue, both dockside and landside, as well as rental revenue from established commercial tenants, will generate lower cap rates (higher values), in general. These revenue streams are also attractive because they have a lower expense ratio, are more stable, and require less labor than services or boat sales. "Boat owners have to keep their boats somewhere even if they can no longer afford the gas to use it or the repair costs. The last thing to suffer during downtime is storage," Ash said.
A final consideration for valuation is the occupancy trend of the marina. Owners must provide information on occupancy rates and waitlists for at least the past three years, as well as expectations for future years based on industry and economic trends . Buyers will want to see rents and rental rate history to better gauge future success and compare the marina with nearby competitors.
A written record of a marina's valuation is an essential part of getting a fair sale price, but location, state of infrastructure, potential for expansion, and top-notch staff in place will all factors a buyer will consider before making an offer. The location cannot be changed, but given enough planning time, those who wish to sell can make changes to ensure they leave happy.