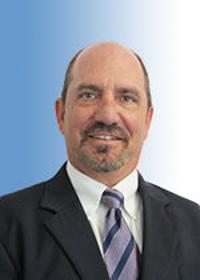 Homosassa Springs Septic Tank Disposal Plan on BOCC Agenda | Local News
County commissioners will hold a public hearing on Tuesday to discuss a plan to phase out septic tanks in Old Homosassa Springs.
If approved, staff will submit it to the Florida Department of Environmental Protection (FDEP).
Jones Edmunds, based in Jacksonville, Florida, prepared a report for the board of directors outlining the scope of building a sewer collection system and septic tank removal in the Old West Homosassa neighborhood.
Nitrogen and phosphorus discharges from septic tanks contribute to the pollution of waterways, FDEP said.
Septic tanks contribute 16% of the total nitrogen load to the Homosassa River.
The phase-out plan identifies nine projects areas along the Homosassa River that currently have septic tanks.
Ken Cheek, county water resources director, said the State Revolving Fund (SRF) for the septic tank disposal facility plan is a requirement for an application for funding to acquire a loan to pay for the part of the local cost estimate of the project for the Old phases of the Homosassa sewer septic tank program.
When the county carries out a project with an evaluation component, it typically funds it from utility budget reserves, Cheek said.
But with a growing number of assessment projects at Citrus Springs – for expansion of the water supply system to facilitate increased construction of new homes – and ongoing sewer septic tank projects, "we let's get to the point where our reserves are not sufficient to fund additional assessments, "he said.
"Thus, the SRF charge is intended to be the funding mechanism for Old Homosassa projects.
The commissioners have scheduled a public hearing at 1:35 p.m. to discuss the matter.
Also on Tuesday, the commissioners:
– Consider holding a public hearing for November 30 on an ordinance that would crack down on cyber cafes and simulated gaming devices.
– Review and approve the proposed new electoral districts.
The county commission meeting begins at 1 p.m. on Tuesday, November 9, at the Citrus County Courthouse, 110 N. Apopka Ave., Inverness.
To view the agenda, visit http://citruscountyfl.iqm2.com/Citizens/Detail_Meeting.aspx?ID=2690