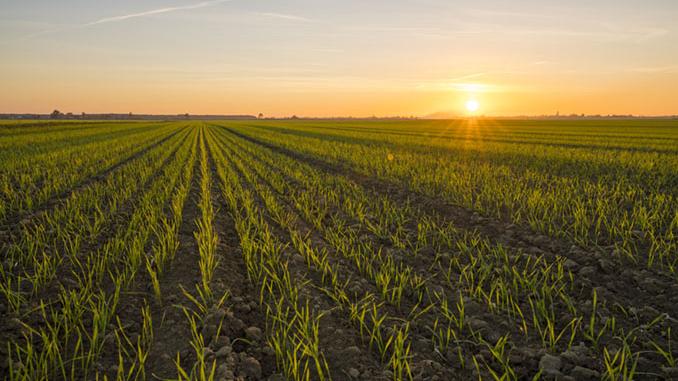 Bioceres Crop Solutions and Marrone Bio Announce Merger Agreement
Bioceres Crop Solutions Corp. and Marrone Bio Innovations, Inc. announced that they have entered into a definitive agreement to combine the companies in an all-stock transaction. Under the terms of the transaction, which was unanimously approved by the boards of directors of both companies, each common share of MBI will be exchanged at closing for common shares of Bioceres at a fixed ratio of 0.088, representing a worth about $236. million, based on Bioceres and MBI share prices at market close on March 15, 2022 and the number of MBI shares currently outstanding.
This transaction will combine Bioceres' expertise in bionutrient and seed care products with MBI's leadership in the development of biological crop protection and plant health solutions, creating a global leader in the development and commercialization sustainable agricultural solutions. The companies together operate in 46 countries with approximately 640 employees, including two wholly-owned manufacturing plants and research and development (R&D) facilities located in Davis, California, and Rosario, Argentina.
"We are excited about the value creation that will result from this combination for customers, employees and investors," said Federico Trucco, CEO of Bioceres. "By combining our currently marketed products and pipelines, we will be able to serve all major agricultural input categories with low environmental impact and highly effective organic solutions."
Trucco added, "MBI's commercial footprint in North America and Europe will strongly complement our existing efforts in these geographies, while Bioceres' leadership in Latin America will provide an excellent channel for MBI's portfolio in these important markets. row crops. Together we will create a winning platform in one of the most dynamic segments of agriculture.
"Our merger has the potential to accelerate global reach, broaden our product offerings and expand our R&D programs," said Kevin Helash, Chief Executive Officer of Marrone Bio. "Consumer and producer demand is accelerating for agricultural products that help produce safe and affordable food in a sustainable way. We will be able to better serve this market opportunity and provide our distribution partners and producers with a better return on investment. Helash noted that the merger is expected to generate $8 million in annual cost synergies, the majority of which relates to the elimination of public company expenses and duplicate advisory fees.
"MBI and Bioceres share a culture of innovation and entrepreneurship. With complementary R&D capabilities, the combination opens up many additional possibilities for other breakthrough business solutions. concluded Helash.
"Bioceres has a proven track record of successfully integrating and scaling companies with a culture focused on bringing innovation to market. Since we integrated Rizobacter just over five years ago, revenues have nearly tripled and margins have increased, resulting in an approximately 4x increase in EBITDA. Rizobacter had the team, products, industry capabilities and strong customer relationships needed to achieve growth, and we partnered with their leadership to unlock this opportunity," said Enrique Lopez Lecube, Chief Financial Officer of Bioceres.
"In conjunction with the acquisition of Rizobacter, Bioceres negotiated a $45 million long-term loan, now fully repaid, which provided the financial resources needed to execute our ambitious plans. Similarly, today we are announcing that as part of the merger, we have agreed to terms of up to $45 million in long-term committed capital in the form of a convertible loan. In addition to each company's existing cash position, we estimate that pro forma cash will be approximately $100 million. Finally, we are also announcing the conversion into equity of 75% of the 2023 convertible loan, with the remaining 25% being restructured into a new 4-year loan," added Lopez Lecube.
"We are delighted that the scale created by this association with Bioceres can accelerate and expand the commercialization of Marrone's existing products. The combined companies will have the quality, experience and depth of management as well as the financial resources to realize the full potential of Marrone's pipeline," said Dwight Anderson, Managing Partner at Ospraie Ag Science LLC, MBI's largest shareholder. .
The combined company will have a diverse customer base, product portfolio and geographic reach across a wide range of crops, positioned to serve the huge emerging market opportunity of bio-reduction and chemical input replacement agricultural. Key products in the combined companies' R&D pipelines include Bioceres' HB4 drought tolerance program for wheat and soybeans and MBI's breakthrough bioherbicide research. In addition, MBI recently submitted regulatory filings for its new bioinsecticide/bionematicide products MBI-306 and MBI-206 to the US Environmental Protection Agency and Brazilian authorities for approval, respectively.
transaction details
The transaction is expected to close in the third quarter of calendar year 2022, subject to MBI shareholder approval, regulatory clearance and other customary closing conditions. Shareholders representing approximately 49% of MBI's outstanding common stock have entered into customary transaction support agreements, agreeing to vote their shares in favor of the merger agreement and the transactions contemplated by it. Upon closing, MBI shareholders will own approximately 16 million shares of Bioceres, with at least two individuals designated by MBI to be appointed to Bioceres' board of directors.
Linklaters LLP is legal counsel to Bioceres. Roth Capital Partners is financial advisor to MBI and Morrison & Foerster LLP is legal advisor to MBI.