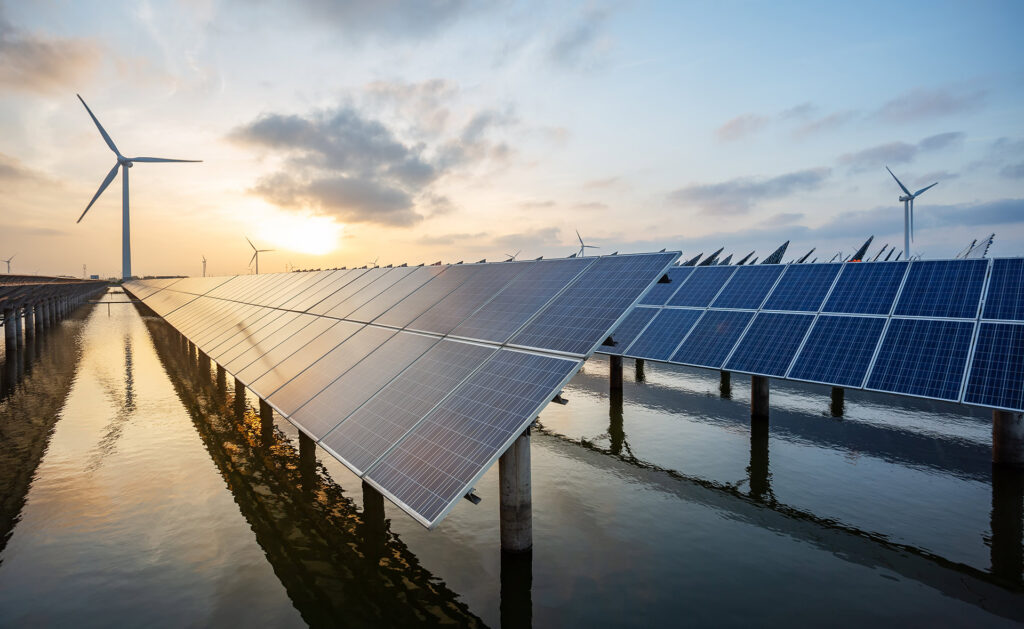 BBVA securitizes portfolio of project finance loans worth 500 million euros
BBVA entered into a risk sharing transaction with Alecta and PGGM for a portfolio of project finance loans worth €500 million. This portfolio represents a variety of projects, mainly in Spain and Western Europe, with a third of the portfolio being made up of renewable energy projects, as this has been a clear priority in BBVA's origination activities. The bank retains a risk alignment of at least 20% for each project in the portfolio.
The transaction also establishes a framework for future collaborations with institutional investors. PGGM and Alecta, which rely on BBVA's origination capabilities to continue investing and provide the bank with capital that will allow it to continue promoting projects that contribute to the fight against climate change.
BBVA is actively using credit risk sharing to capitalize its small and medium enterprise lending business, and is now extending it to its project finance loan portfolio. This is a further step in the sophistication of risk management in its wholesale banking business. BBVA has proven itself in the project financing company, which is managed from its BBVA Corporate & Investment Banking division, focusing on its core markets and leveraging its relationships with key customers.
Pablo Fenoll, Head of Portfolio Management at BBVA Investment Banking & Finance"Credit risk sharing transactions have proven to be a very effective tool for recycling regulatory capital and reducing risk-weighted assets at a very attractive cost to the bank. We are proud to establish this long-term co-investment relationship with two investors of the caliber of Alecta and PGGM.
Angélique Pieterse, Senior Director at PGGM says: "We are very pleased to add BBVA as one of our latest risk sharing relationships, as we are adding a counterparty with a strong reputation and expertise. The longer-term profile of lending to infrastructure, social and energy projects fits well with the long-term buy-and-hold approach of our mandate. Furthermore, the transaction reflects both our ambition and that of our end investor PFZW to contribute to the Sustainable Development Goals. One way to do this is to partner with banks that have high-quality origination capabilities and provide them with the capacity to increase lending to projects that help fight climate change. We hope that many more transactions will follow.
Tony Persson, Head of Fixed Income and Strategy at Alecta, shares: "For Alecta, the transaction offers a valuable source of credit diversification as it presents the first risk-sharing investment based on project finance loans. This fits well with our fund's long-term strategy and will create value for our 2.6 million Swedish clients.
","location":"bottom","categoria_onetrust":"C0002″},{"script":"Google Tag Manager – 1/2″,"codigo":"rnrnrn","location":"head","categoria_onetrust":"C0002″},{"script":"Google Tag Manager – 2/2″,"codigo":"rnrn","location":"body","categoria_onetrust":"C0002″},{"script":"AddThis","codigo":"rnrn rn ","location" :"bottom","categoria_onetrust":"C0004″},{"script":"pixelES","codigo":"","location":"head","categoria_onetrust":"C0004″},{"script ":"pixelCO","codigo":"rnrnrnrnrnrnrnrnrnrnrnrnrn rn rn","location":"head","categoria_onetrust":"C0004″},{"script":"pixelPE","codigo":" rn rnrnrnrnrnrnrnrnrnrn rn rnrn","location":"head","categoria_onetrust":"C0004″},{"script":"pixelAR","codigo":"rnrnrnrnrnrnrnrnrnrn rn ","location":"head","categoria_onetrust":"C0004″},{"script":"pixelMX","codigo":"","location":"head" ,"categoria_onetrust":"C0004″},{"script":"pixelFacebookGlobal","codigo":"rnrnrnrn","location":"head","categoria_onetrust":"C0004″}]; /* ]]> */